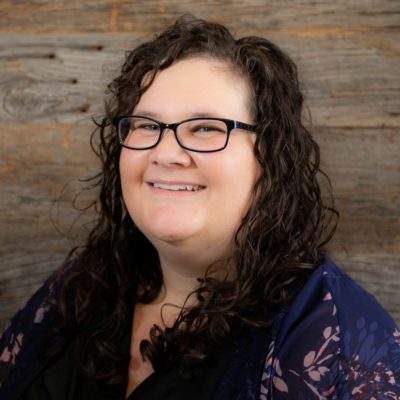 Amanda Tessier
Amanda Tessier, M.Sc., RMFT, RP Therapist
I take a position that no one person knows more about their own life than themselves, but sometimes people need help reconnecting with the aspects of themselves that they have lost touch with during challenging times.  That is where I come in.  I attempt to create an inviting environment in which couples, families and individuals can feel safe enough to speak freely about the issues that are concerning to them without fear of being judged.  I hold expertise in being able to hear the not yet said and in asking questions that provoke thought to help in generating new perspectives and possibilities on situations.
I believe in working from a supportive and inclusive environment whereby everyone is welcome.  I value listening to the stories that my clients bring with them into therapy, since these are the stories that inform their lives and shape the ways in which they view the world.  I believe in the importance of having my clients feel truly heard and supported while empowering them throughout difficult or challenging times.
I am a Registered Couple and Family Therapist and a Registered Psychotherapist with over eight years of experience specializing in couple, family and individual therapy.  Since 2009, I have had the pleasure of working in a variety of practice settings including a Family Health Team, Private Practice in a rural community, a Residential Treatment Facility for High Risk Youth and a Teaching Centre for Therapy in a University setting.  Over the last 4 years I have been working with Indigenous families, couples and individuals at a full-service Community Health Centre in Vanier.  I am excited to now be able to offer my services in the West end of Ottawa and to better support the community in which I live.
My training and areas of specialization include:
Anxiety & OCD

Attachment & Bonding

Behavioural Issues (ADD/ADHD/ODD)

Body Image & Self Esteem

Complex Trauma and PTSD

Couples Therapy

Depression & Mood Disorders (BP)

Developmental Disorders (ASD) & Exceptional Learners

Eating Disorders

Family Therapy

Grief & Bereavement

Intergenerational Trauma

Parental Support

Personality Disorders (BPD)

Self-Harming

Sex Therapy

Stress Management & Coping Skills

Substance Use & Recovery

Trauma & Abuse
My work focuses in a variety of areas; however, I have a particular interest in working with those who have been impacted by trauma & abuse, relational issues with couples and families as well as issues related to sex therapy. 
My work is grounded in a systemic perspective which means I pay particular attention to relationships and the impact that they have on the process of therapy for individuals, couples and families. My therapeutic approach is to provide support to help my clients explore new possibilities to life's challenges.  I work from a highly personalized approach and I take pride in tailoring my work with each and every one of my clients.  I believe that every person's experience of an event is different and I believe that every person's experience of therapy should be reflective of that uniqueness.  I take a perspective of compassion and empathy to help provide an outlet from which my clients can build upon their strengths and resources to attain the personal growth they desire.  I tend to draw upon a variety of methodologies including Narrative Therapy, Dialogic Therapy, Collaborative Problem Solving, Emotionally Focused Couples Therapy, Mindfulness-based Cognitive Behavioural Therapy, Dialectical Behavioural Therapy and Solution Oriented Therapy. 
Whether you are searching for support and guidance during a difficult time, or you find yourself ready to take your life in a new direction, I look forward to working with you to achieve your hopes for the future.