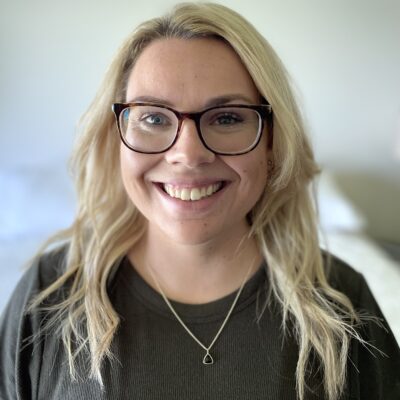 Cathleen Leduc
M.A., Registered Psychotherapist (Qualifying)
I strive to create a safe, non-judgemental, and empathic space in which individuals can express, explore, and reflect on their personal narratives. I work with children, adolescents and adults, and believe my client is the expert of their own experiences. 
While working with children I incorporate Play Therapy, and Cognitive Behavioural Therapy. I encourage parental/ guardian involvement, and I believe working alongside children and their family provides an opportunity to promote individual positive well-being and empower and strengthen family units. Play is the natural language of children, therefore during Play Therapy the child is presented with a safe, consistent and accepting space to explore inner experiences and feelings. I have experience working with children who are struggling with anxiety, school anxiety, depression, relationship and family difficulties, OCD, and ADHD/ADD. 
Working with adolescents and adults I also use an integrative approach, utilizing elements of Narrative Therapy, Person-Centered Therapy, and Cognitive Behavioural Therapy. I strive to facilitate a therapeutic relationship and utilize techniques that best suit each unique individual and their needs. I place importance on fostering self-compassion, identifying and utilizing client's strengths and skills, and helping clients overcome challenges. My work focuses on a variety of concerns including eating disorders, body-image, anxiety, relationship challenges, ADHD/ADD, depression. 
I am a Registered Psychotherapist (Qualifying) with the College of Registered Psychotherapists of Ontario and I provide psychotherapy services under the supervision of Dr. Rebecca Moore and Scott McCleery.